Invitation to Bid - Procurement Notice No: 1 FY 2019/20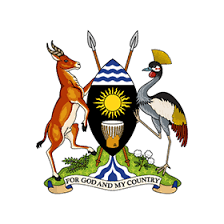 THE REPUBLIC OF UGANDA
BUKOMANSIMBI DISTRICT LOCAL GOVERNMENT
P.O BOX 293, MASAKA
INVITATION TO BID
PROCUREMENT NOTICE NO. 1 FY 2019/20
Bukomansimbi District Local Government invites sealed bids from eligible providers for procurement requirements below:
Prequalification for Works, Supplies and Services

Provision of Items under Framework Contract Arrangement

Management of Revenue Sources
Details of the procurement requirements above can be obtained from the Procurement Notice Board at the District Head Quarters, Sub County Notice Boards and District Website at https://bukomansimbi.go.ug/sites/files/advert%20Pre-qualification.docx or call the Head Procurement and Disposal Unit on 0782430412 for more information.
Pre-qualification and bidding will be evaluated in accordance with the Public Procurement and Disposal of Public Assets Act, 2003 of the Government of Uganda and is open to all eligible bidders.
Bidding documents may be obtained from PDU Office Bukomansimbi District upon payment of a non refundable fee of 53,000/= to Bukomansimbi District General Fund A/C Number 01033500018823 DFCU Masaka Branch.
Bids must be delivered to Bukomansimbi District at or before 19th July 2019at 11:00a.m and will be opened at Bukomansimbi District Head Quarters on 19th July 2019 at 11:30a.m in the presence of the bidders or their representatives who choose to attend. 
The Planned Procurement schedule (subject to changes) is as follows:
| | |
| --- | --- |
| Activity | Date |
| Publication of Bid Notice | 1st July 2019 |
| Bid closing/Opening | 19th July 2019 |
| Evaluation process completion | 26th July 2019 |
| Display and communication of best evaluated bidders 'notice | (Within 5 working days from Contracts Committee award) |
| Contract signature | (After expiry of at least 10 working days from display of the Best Evaluated Bidder Notice). |
MASEREKA AMIS ASUMAN
CHIEF ADMINISTRATIVE OFFICER
BUKOMANSIMBI DISTRICT LOCAL GOVERNMENT